1. Equipment production requirements: This equipment can process various spunlace non-woven fabrics; hot air fabrics; hot rolled fabrics; needle punched fabrics and other products.
2. The working principle of the equipment: automatic feeding → automatic cutting → automatic folding → automatic liquid filling → automatic cutting → automatic stacking → automatic counting → automatic output of the product, the entire line is completed automatically.
3. The equipment is equipped with two sets of 1.25-meter on-line slitting devices. The slitting knife can be automatically lifted left and right to adjust the slitting width of the product.
4. The equipment is equipped with a complete set of folding devices, which can be folded in N, folded in half, and equipped with multiple adjusting force adjustment devices to ensure that the size of the product is accurate without pulling up.
5. The entire conveying system of the equipment adopts imported conveyor belt for conveying, which is firm, durable and pollution-free; equipped with a complete set of automatic liquid adding system.
6. The equipment adopts imported Xinjie PLC program control system, computer touch screen display, frequency conversion and joint control.
7. The wiring of electrical parts is reasonable, beautiful, elegant, and easy to operate.
8. The whole machine's steel structure frame is welded by national standard high-quality 45 # channel steel, and the surface is treated with anti-rust spray paint. The screws are made of stainless steel. The machine has a compact structure, stable high-speed operation, stable performance, simple operation, beautiful appearance, and stable operation. It is the best choice for the production of non-woven bulk wet wipes!
9. Can be customized according to customer requirements of interlocking folding, as well as the packaging machine and integrated machine.
10. Equipped with 1.25m (Taiwan) rigid roller. (Italy) Five air knives,
11. The external structure is made of all 304 stainless steel.
12. The surface protective cover adopts aluminum alloy frame, which is protected by high quality plexi glass.
13. The transmission is equipped with a full servo power unit, which runs smoothly and accurately. The tracking system complies with the standards.
14. Synchronous teeth are easily replaced with tensioning wheels, equipped with eight imported timing belts.
15. Equipped with two sets of turbo boxes to increase the torque when the machine is running.
16. One degree of automation to start and stop, no material alarm, touch screen size can be adjusted.
17. In the case of changing the size, it is equipped with an automatic offset box, which can be shifted by clicking on the touch screen.
18. The outside door panel is sprayed with plastic, which is convenient and beautiful to use.
19. All stainless steel blade shaper, easy to adjust and save space. Size changes are adjustable.
20. Using 304 full stainless steel hob general bearing, equipped with double knife cloth breaking function.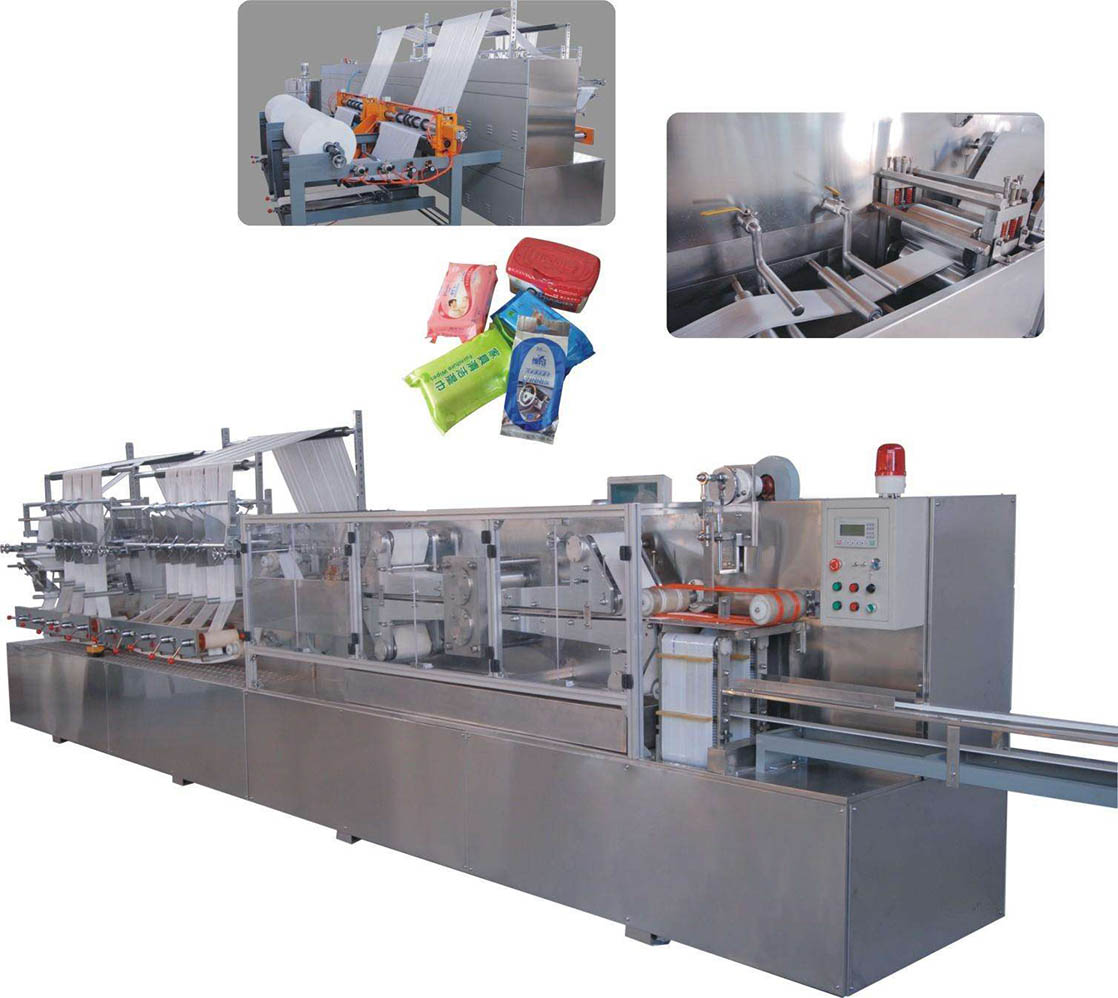 Parameter
| | |
| --- | --- |
| Model | bw-Z80 |
| Capacity | 1200-1500pcs/min |
| Voltage | Can be customized |
| power | 8kw |
| Size | 8000×3000×1800mm |
| Weight | 3000kg |
Configuration list
| | | | |
| --- | --- | --- | --- |
| Item | Name | Brands | Quantity |
| 1 | PLC | HomeCredit | 1 |
| 2 | Touch screen | HomeCredit | 1 |
| 3 | Relay | YJTX | 5 |
| 4 | Air switch | Delixi | 10P |
| 6 | 2.3KW servo motor | HomeCredit | 1 |
| 7 | 0.75KW small servo motor | HomeCredit | 1 |
| 10 | 12N step motor | Han bridge science and technology | 1 |
| 11 | 5.5KW transducer | Seton | 1 |
| 12 | Contactor | Otunmick hinling | 3+1 |
| 13 | amphenol connector | TEND | 60P |
---
---