1. Equipmentcharacteristics
Planar mask pure mechanical inner ear hemming point tape machine is the latest type of mask machine improved pneumatic drive. It has precise positioning, low working noise, fast speed, smooth movement, etc Advantages, the masks produced are short, neat, beautiful, and low in defect rate.
Compared with traditional mask machines, the output is greatly improved, no air source is needed, the working environment is greatly improved, and the overall performance is stable.
2. Descriptionofcomponents: 01 rack: the rack size is the same as the traditional equipment of the same type, and the compatibility isstrong.
02 Electric box: Increased electric box space, clear wiring, easy maintenance, and promote heatdissipation.
03 Ear melting mechanism: convenient for maintenance and reduces the frequency of replacement of wearing parts of the equipment, saving maintenance costs and improving work efficiency. Many key components such as the rotating disk in the mechanism adopt heat treatment process to strengthen the mechanicalproperties.
04Rotating disc rotating mechanism: keep the same with the traditional equipment mechanism, strong compatibility.
05 ear shear mechanism: improved to stepper motor drivencutting.
06 Side melting mechanism: The main drive adopts the same mechanism as ear melting,with fast and smooth movement and lownoise.
07 Edge shearing, pressure feeding and rotating mechanism: In the practical situation of traditionalequipment,itischangedtosteppingdrive,thepressurefeedingrotatingmechanism is accurately displaced, the synchronization between mask conveying and edge clamping is extremely high, ensuring uniform and neat trimming and noisesmall.
08 Discharging mechanism: improve the blanking, increase the guidance, and make the product superimposed neat andbeautiful.
09 conveyorrack:stableanddurable,canadjusttheoperatingfrequencyandspeedaccording to actualneeds.
Mask picture made by this machines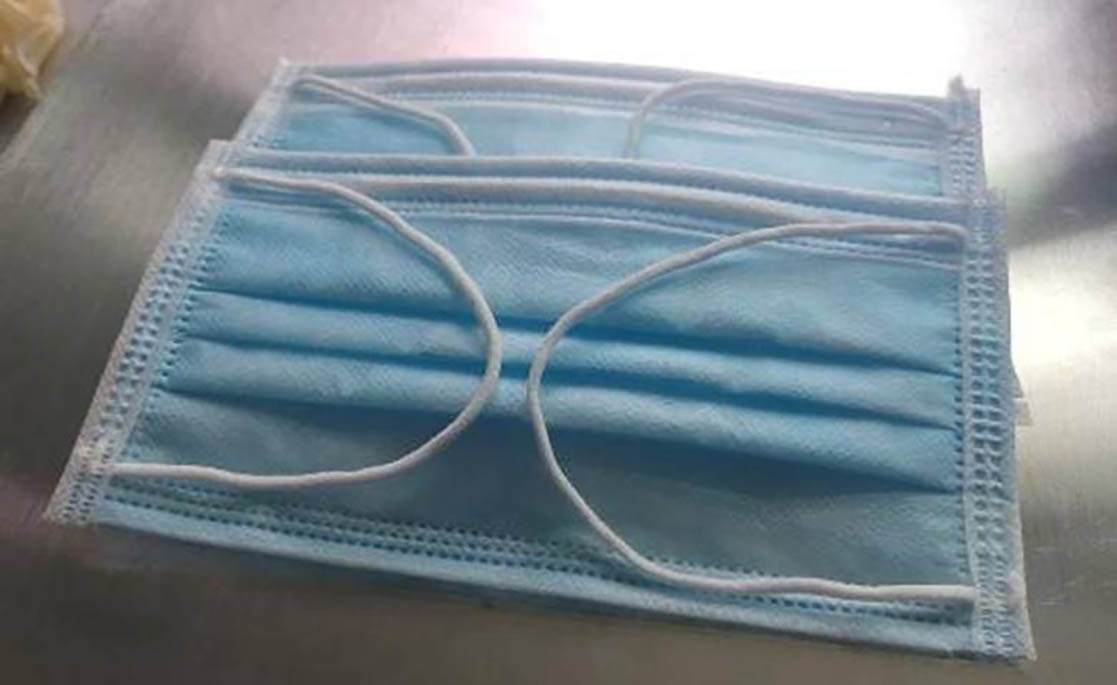 3. Parameter
Machine size: 4000L*1950W*1700H
Capacity: 60-90pcs/min
Weight:about 1000Kg
Ultrasonic system: 20KHz Power:3Kw
Voltage: 50/60Hz AC220V
Fabric feeding part: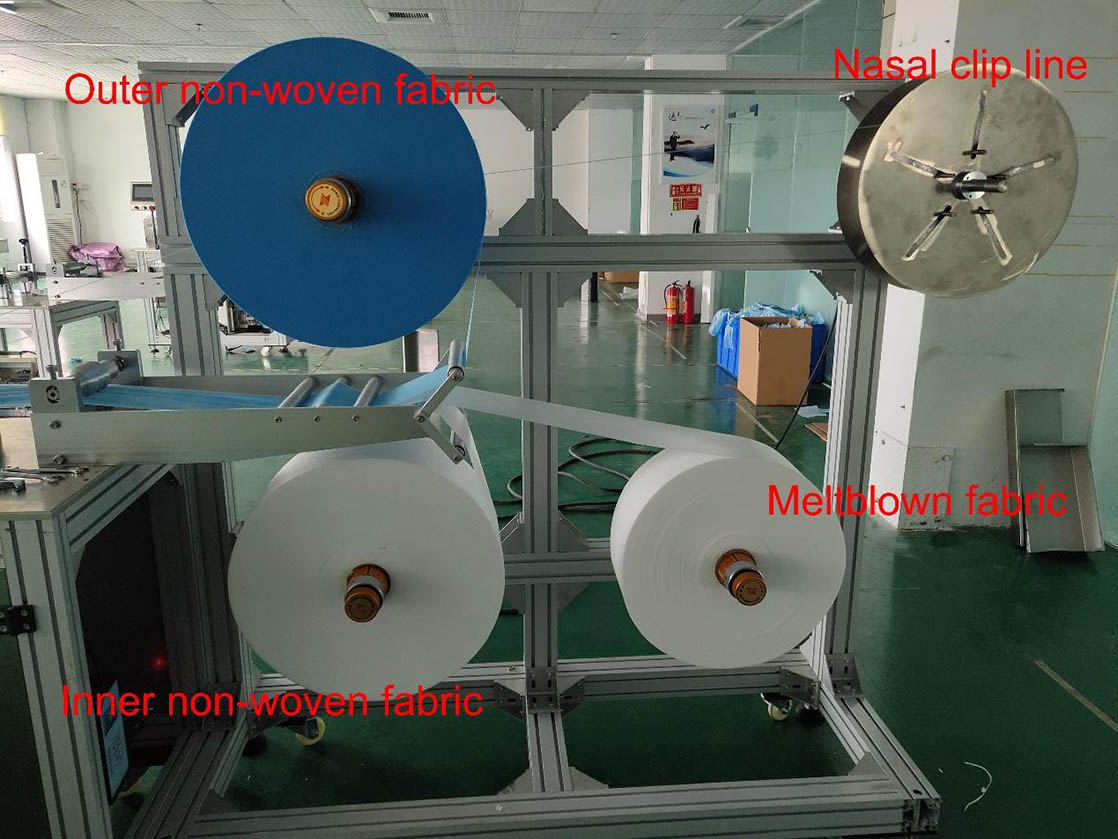 Raw material rolls are hung on the feeding rack according to the specified position. Material will be feeded automatically when the machine is working.
Masks production part: