Main product: Automatic 6 nozzles filling machine for engine oil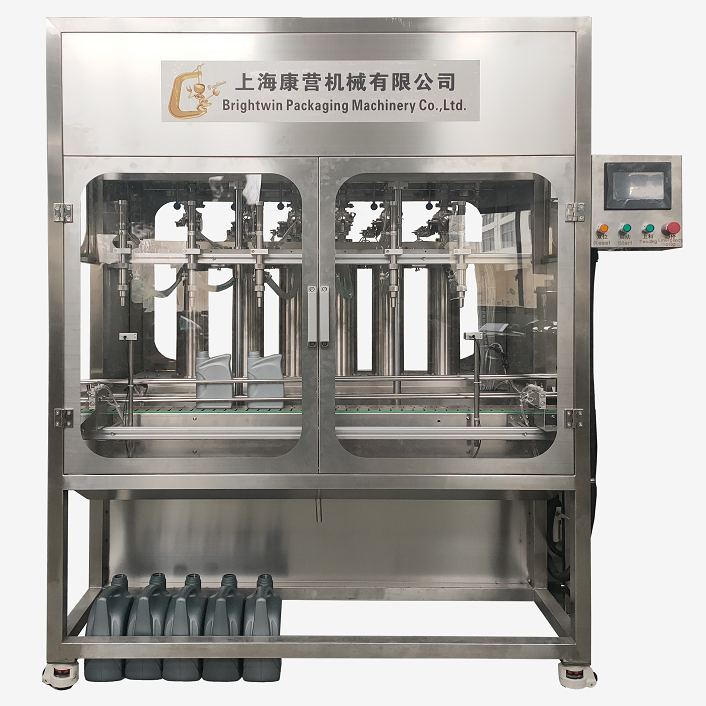 Brightwin Packaging Machinery (Shanghai)Co.,Ltd, a preminum manufacturer of filling machines,
capping machines,labeling machines and various packing machines in food,chemicals and pharmaceuticals industries.
This report is focused on the introduction of engine oil filling machine capping machine and labeling machine.
Let's get to the point:
What is filling machine?
The filling machine can fill both liquid and thick liquid like cooking oil,lubricant oil,beverage,honey,jam,sauce,shampoo,hand sanitizer and cosmetics etc. For liquid product,adopts non-return valve; for thick liquid,adopts rotary valve.
Features of  filling machine
1. The filling machine is adjustable, it is applicable for different bottle sizes and shapes.
2. The filling machine is applicable for any kinds of vertical container,
3. The nozzles of filling machine is optional from 1 to 16 according to the capacity.
4. The volume is optional from 100 ml to 5L
5. The filling machine is servo controlled, easy to adjust the filling volume,the filling range of filling machine can adjust on the touch screen.
6. The minimum accuracy can be ±0.1%
Advantages of  filling machine
1. SUS316L nozzles of filling machine and piston pump, SUS304 for machine frame.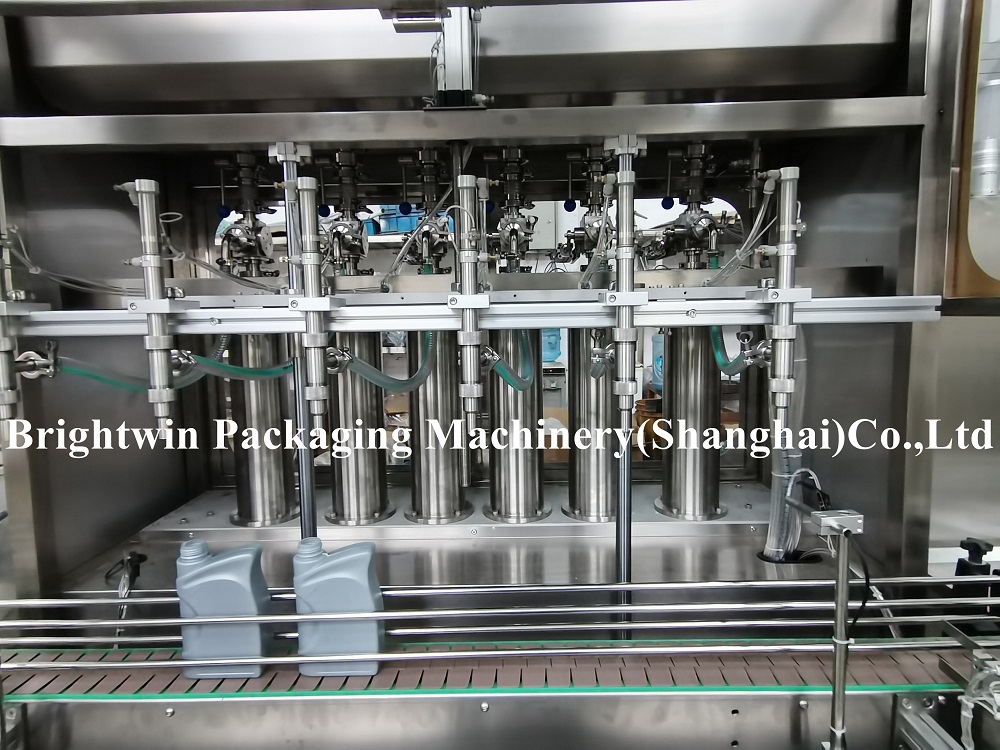 2. 5 MM thick SUS316L honing piston pump,which is more smooth without leak.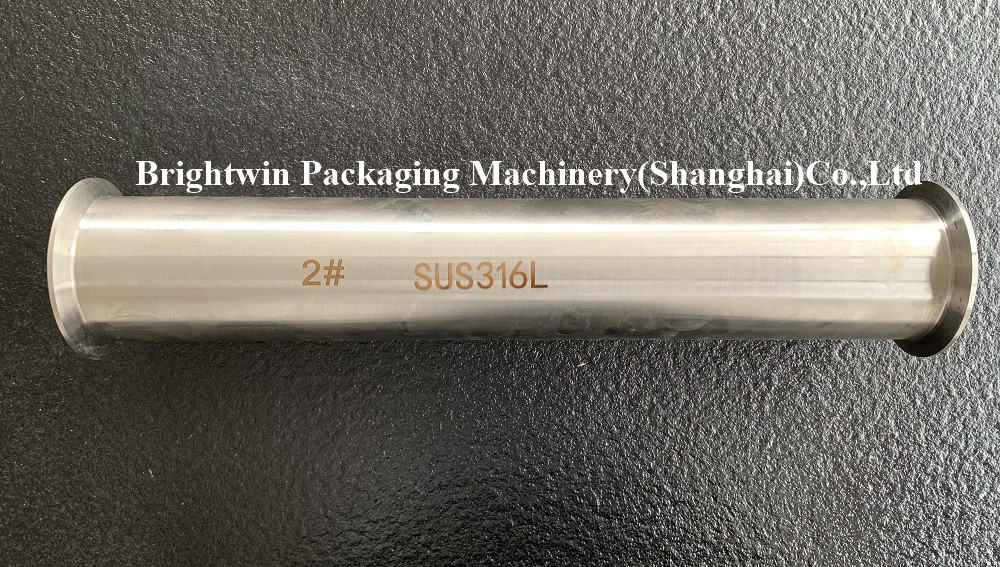 3. Food grade thick sealing ring from Germany. Composed of stainless steel spring and UPE (ultra high molecular weight polyethylene)
4. PLC ,touch screen and servo motor from Mitsubishi Japan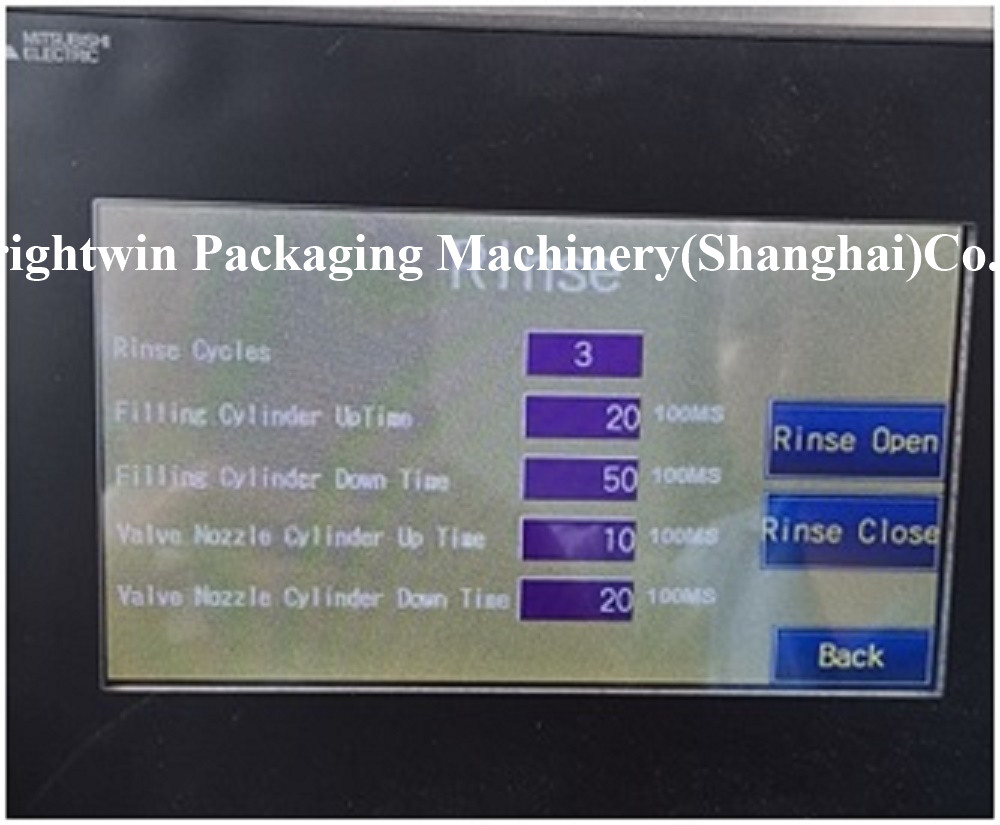 5. Photoelectric sensor and servo sensor from Omron
Why choose Brightwin filling machine?
Quality is Brightwin's culture. Brightwin pride ourselves on providing our customers with the highest quality and unprecedented servie.
Our quality control team insures that the incoming components and outgoing equipment meet or exceed customers' requirements.
Each filling machine is tested against customers' sample before delivery.

Brightwin is a leader in customer support. Our customer service group and technical staff of professionals are always really to answer customers'questions and solve problems before or after sales.
Because of these, our filling machines have been sold to North America, South America,Europe,Middle East, Africa,Asia and Australia etc.
We are confident to be your trustworthy supplier in China.
Summary
In modern food, chemical and pharmaceutical production, production automation is essential. And the automatic  filling machine meets the needs of the majority of food, beverage, pharmaceutical and chemical manufacturing companies.
The efficient production process of the Brightwin filling machine and precise production capacity are just indispensable.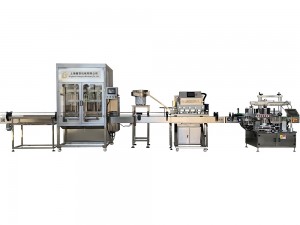 Lilith Xie
Brightwin Packaging Machinery(Shanghai)Co.,Ltd
Email: bwsherry01@brightwin.cn
---
Post time: Mar-05-2021